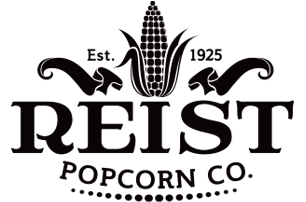 Reist Popcorn Company is a family owned and operated business located in Lancaster, Pennsylvania and has been in business since 1925.
Reist specializes in handling, conditioning, and storing grain and meals, grain cleaning, and packaging bulk commodities. Reist saw a need in Lancaster Pennsylvania to offer rail services to businesses in the feed, food, and pet food industries.
Since the transload division was started in 2010, Reist has added many new and specialized services that include rail transportation logistics, drayage services from Destination Port to a customer's facility, transloading services, bulk and palletized storage, grain cleaning services, insect remediation services, fumigation, and bulk or van trucking services to the customer's facility.
"Organic integrity is our specialty and our reputation in the industry is impeccable."
The transload facility is located at 900 Square St in Mount Joy, Pennsylvania and operates on the Norfolk Southern Railway. This site has expanded over the years and is still evolving. There is opportunity to build additional storage if needed.
Reist Popcorn Company has a 3rd party food safety certification, USDA Organic Certifications, and is compliant with FSMA. This has enabled Reist to handle a wide variety of bulk grains and meals safely for many different specialty industries.
Thank you for considering us for your special grain project.